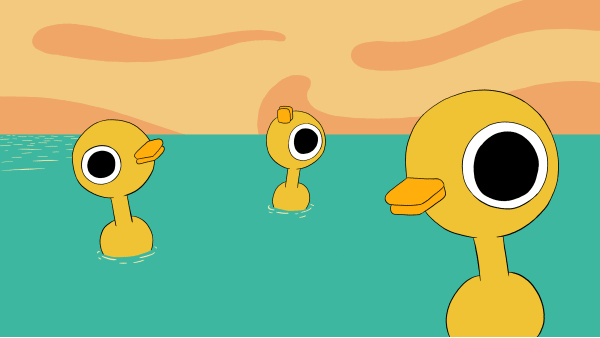 Georgiana Houghton
Georgiana Houghton was a British artist and spiritualist medium. Houghton was born in Las Palmas de Gran Canaria but later moved to London. She began producing 'spirit' drawings in 1859 at private séances. Georgiana began each piece without preconception of the outcome. She filled each sheet of paper with woven swirls of vibrant colors forming an intricate layering of hues and tints. Amongst her circle of friends and fellow Spiritualists, she soon became recognized as a pioneer of spirit art. To reach a wider audience and hopefully inspire others to become Spiritualists and develop their own gift as spirit artists, Georgiana single-handedly mounted a solo exhibition which took place from May-September in 1871 at the New British Gallery in Old Bond Street, London.
gif
9 Artists With Style That Have Captivated The Human Eye
​
Line, shape, color, pattern. All elements form a psychological reaction within the viewer's perception. Here are nine artists that, throughout history have shaped the way we perceive society and the world around us.
Andy Warhol
Andy Warhol was an American artist, director, and producer who was a leading figure in the visual art movement known as pop art. He was born on August 6, 1928, in Pittsburgh Pennsylvania. Warhol initially pursued a successful career as a commercial illustrator. His experience and expertise in commercial art, combined with his immersion in American popular culture, influenced his most notable work.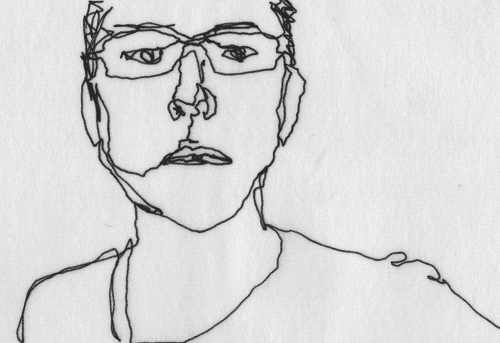 Advait Kolarkar
​For young Advait, his fanciful world of galaxies, dragons and everything vivid are very much real. He channelizes this fantastic imagination through the canvas in colors and combinations that are well beyond his years. The word "prodigal" fits his passion in the true sense, which flourishes by the day with utmost sincerity. As days ticked by, his paintings gathered momentum. There was now a noticeable rhythm that was characterized by specific demands for colors and subsequently developed a taste for metallic ones.
When he could mediate his thoughts in words, he expressed before brushing the paper. And so, there were dragons, galaxies, birds, flowers, sea creatures, dinosaurs and so on etched on to larger canvases. What remained unaffected was his sincerity to the art. He still does not get up before he is satisfied with the shape the painting has taken. It can take him two hours or even just 10 minutes to finish his art, which is never let unfinished. He knows where to draw the line. When the colors have taken generous shapes corresponding to his imagination, Advait stops content and happy.
Vincent Van Gogh
​
Vincent Willem van Gogh was a dutch post-impressionist painter who is among the most famous and influential figures in the history of Western art.n just over a decade he created about 2,100 artworks, including around 860 oil paintings, most of which date from the last two years of his life. They include landscapes, portraits, and self-portraits, and are characterized by bold colors and dramatic, impulsive and expressive brushwork that contributed to the foundations of modern art. He was not commercially successful, and his suicide at 37 came after years of mental illness and poverty.
Iris Scott
​
Iris Scott was born in Maple Valley, Washington, 1984. She is an American contemporary visual artist based in Brooklyn, New York, best known for pioneering finger painting to achieve­­ media recognition and commercial success. Iris used vibrant colors and vivid imagery to represent a variety of natural-world subjects, Scott's art is said to express "remarkable movement, depth, and feeling". Scott's work has been featured in Forbes, USA Today, CBS New York, and American Art Collector. She graduated from Washington State University in 2006 with a degree in art. She later developed her finger painting style, which has been described by some critics as impressionistic and dream-like.later developed her finger painting style, which has been described by some critics as impressionistic and dream-like.
​
Charmaine Olivia
​
​
Charmaine Olivia is a self-taught fine artist from southern California. She was raised by spiritual parents who began teaching her in yoga and meditation since she was four. She began painting when she was 7 and started working as a professional artist at the age of 17. Spirituality, mysticism, and mythology are strong influences in her work and in her life. Charmaine is aware that there is more to this physical world that we can see with our eyes, so she uses painting as a means to explore the other dimensions of mind and thought. Through her paintings, she seeks to understand and communicate the various dimensions of human existence. Charmaine is seeking to explore who we are as conscious beings in the universe, and the role color, emotion, and self-discovery play in living a harmonious life.
Dimitra Milan
​
​
A celebrated artist by the age of 15, Dimitra Milan's extraordinary paintings can be found in private collections across the U.S., Europe, and Asia. Born into a family of established artists, Dimitra has been developing her style and ability from a very young age at the Milan Art Institute in Arizona, founded by her parents, Elli and John Milan. Now she is a co-owner of Milan Art Institute, and an instructor herself. Her paintings can be described as abstract realism, with romantic elements portraying a dreamy atmosphere where anything is possible. Her artwork is layered with symbolism, often provoking deep emotions. Dimitra expresses love, hope, authenticity, and beauty through her brushstrokes. She often finds inspiration from her dreams she has at night. Like Van Gogh once said, "I paint my dreams, and I dream my paintings," she also lives by this.
Shona Moller
Shona Moller is a Wellington, New Zealand artist based on the Kapiti Coast.[1] She has been a professional artist since 1999, exhibited London 2003.[2] Her first solo London exhibition opened in 2008 in Bloomsbury.[3] The 2008 London exhibition was a sell-out Moller has two dedicated spaces in New Zealand, her largest being directly opposite the Museum of New Zealand Te Papa Tongarewa.[5] Her Paraparaumu Beach Studio is open to the public and has a small gallery at the front. In 2010 Shona's work was selected as a traveling finalist in the 19th Annual Wallace Art Awards under the nom de plume of Heke Parata. Heke Parata is Shona's great, great, great Grandmother of Ngai Tahu descent who was kidnapped by Te Rauparaha in 1828 and held hostage on Kapiti Island.[6] This work is now part of the Wallace Collection.
Blu smith
​
​
As a young man, Blu Smith worked as a sign painter and commercial artist, developing his accuracy and precision in painting. However, it was these attributes that Smith came to find restricting -- his mature style as an abstract painter began as an exercise to free himself from the technical restraints of realism. Non-representational work became a creatively freeing direction that evolved his unique voice as an artist
Emily Ding
​
​
Emily Ding is a muralist who draws inspiration from flora, fauna, and human temperament. Her large-scale work is characterized by expressive animals and figures, which come to life through bold color gradients and a fluid, painterly style. Resonating deeply with the phenomena of the natural world, she aims to communicate emotions and experiences, through storytelling with wild creatures and people.
​
​
Pablo Picasso
​
​
Pablo Ruiz Picasso was a Spanish painter, sculptor, printmaker, ceramicist, stage designer, poet and playwright who spent most of his adult life in France. Picasso lived through two World Wars, sired four children, appeared in films and wrote poetry. He died in 1973. The Picasso art period known as the Blue Period extended from 1901 to 1904. During this time, the artist painted primarily in shades of blue, with occasional touches of accent color. The Rose Period lasted from 1904 through 1906. Shades of pink and rose imbued Picasso's art with a warmer, less melancholy air than his Blue Period paintings.